Merry Christmas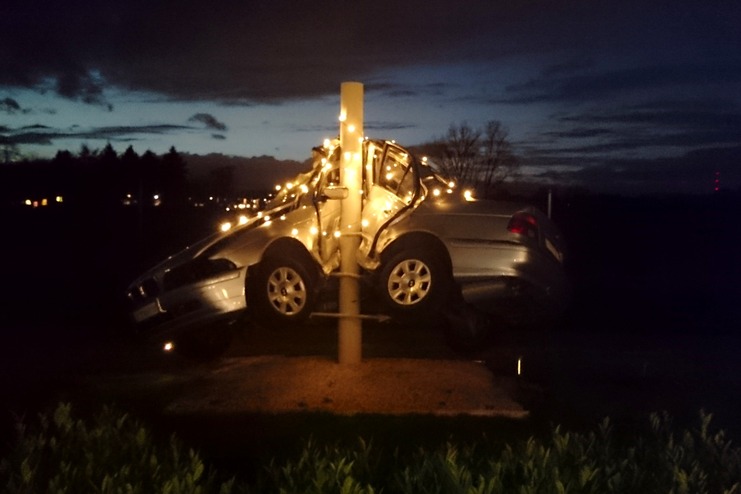 We wish to all a peaceful and joyful festive period and a good start into the New Year.
Norm-Crash test of a high-security Bollard
At years end took place with us the first accredited crash test with a high-security bollard. Moreover, being the first time that such an attempt in Germany to be successfully carried out according to PAS 68.
Crash test DIN EN 12767
Last Thursday at our crash test facility we carried out a crash attempt in accordance with DIN EN 12767. Tested was a system for measuring speed and / or red light monitoring - which successfully fulfilled the requirements of the Standard. A video of the crash test attempt is available here (click image to launch video).
New CTS-Homepage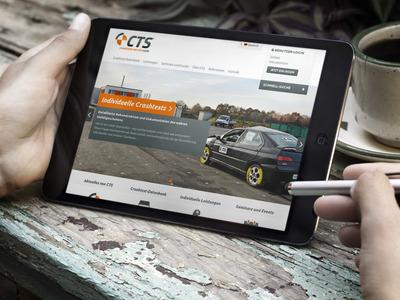 We are pleased to welcome you to our newly designed website - naturally with a modern responsive web design, i.e. optimal viewing on all devices.
As standard, you will find here our extensive crash test database as well as the new overview of our services.
Rösrather Crash tests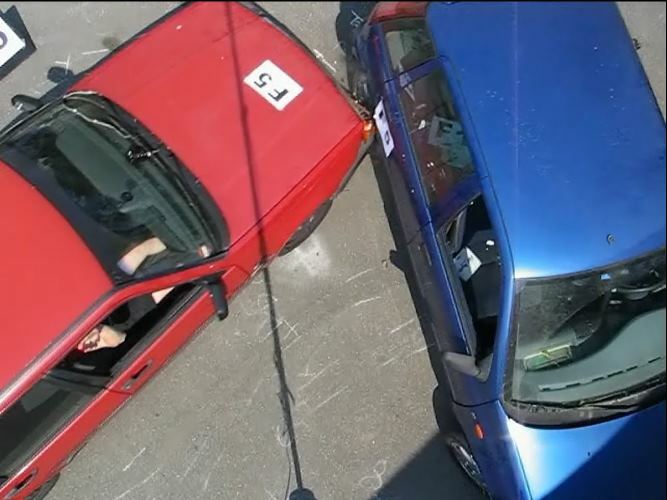 CTS are thrilled over the 200+ new crash tests in the database from the Rösrather Crashdays.
Practical Seminar for Experts 2014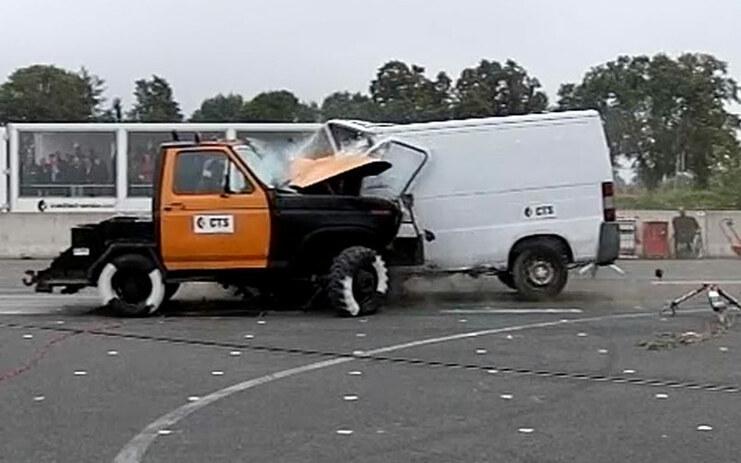 Crashtest-service.com are pleased about the attendance of more than 65 participants at our third Practical seminar for experts and Insurers.
Ending with the traditional high-speed crash test, CTS's first ever towing vehicle (Ford F-350) became the towed vehicle and collided with a Fiat Ducato.
Judges Seminar 2014
At the beginning of September, for the third time now at our crash site, the seminar for accident reconstruction aimed at courts, public prosecutors, lawyers and police officers was held.
In collaboration with Schimmelpfennig + Becke, meant that over 40 participants were able follow the various lectures and furthermore be live at a spectacular high-speed crash test.
Wooden Safety Barrier Crashtest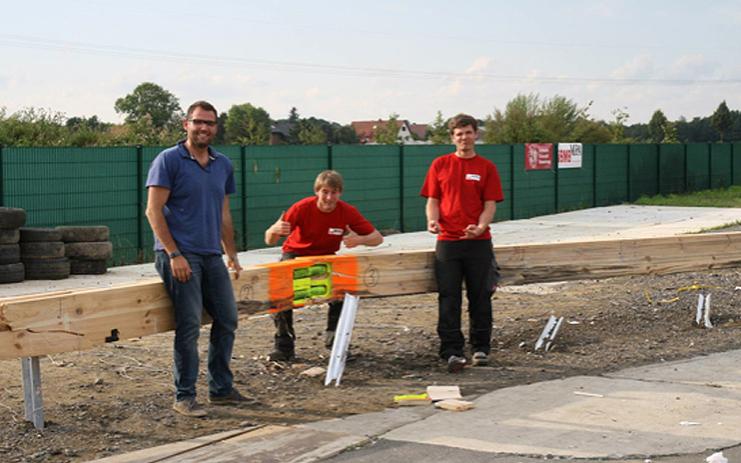 TU Braunschweig (IBMB) tested for the first time, at the facilities of crashtest-service.com, their wooden safety Barrier. This successively fulfilled the requirements of the impact test according to EN 1317-1 directly in the first test.
Es wurden keine Elemente gefunden.