Dummy delivery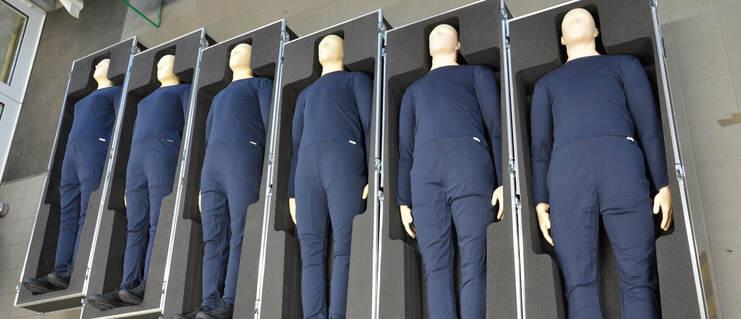 Another delivery of 6 Primus dummies to one of our customers.
You haven't seen the biofidel dummy live yet?
Visit us at our stand at the Enforce Tac in Nuremberg or make an appointment with us at the crash test facility.
INTERTRAFFIC Amsterdam 2022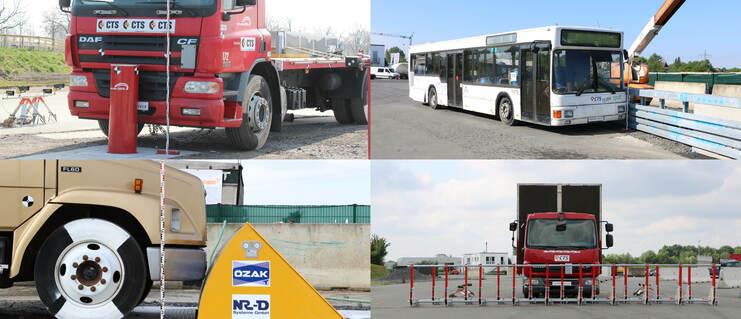 INTERTRAFFIC Amsterdam, which takes place every two years, is a leading international event for professionals from the fields of infrastructure, mobility and traffic management.
Crashtest-service.com will also be present this time and can be found on 29.03.2022 - 01.04.2022 in hall 8 at stand no. 08.133.
You are also an exhibitor and want to carry out an impact test according to EN 1317, MASH 2016, ASTM F 2656-20, PAS:68 or IWA 14-1 for approval or certification at short notice before the fair?
Write to us! Of course, we would be pleased to welcome you at our trade fair stand.
New high-speed crash tests online
X-ray in the dummy lab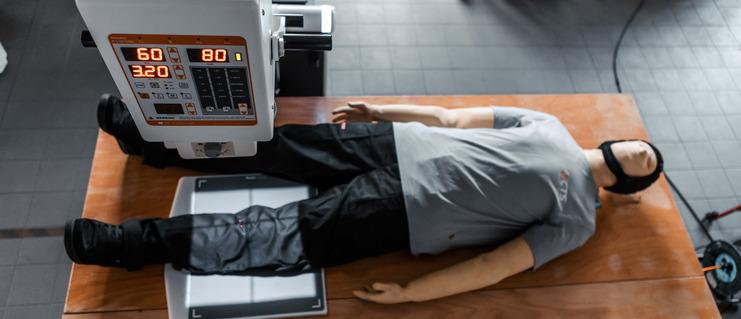 From now on, the CTS dummy production has a mobile X-ray unit at its disposal. The biofide PRIMUS dummy is the world's first dummy that can be X-rayed - and that is exactly what makes the comparison between real and recreated injuries or damage so special.
Directly after a crash test, damage to bone and tissue parts of the PRIMUS dummy can be made visible by medical X-ray. These direct insights allow conclusions to be drawn about real injuries and also enable classification in the simplified injury scale (Abbreviated Injury Scale (AIS)).
Merry Christmas
The year is comming to an end. We would like to take this opportunity to thank you for the trust you have placed in us and for the good cooperation. We wish you a Merry Christmas and a healthy and successful New Year.
CTS is a consortium member in the drafting of DIN SPEC 91414-2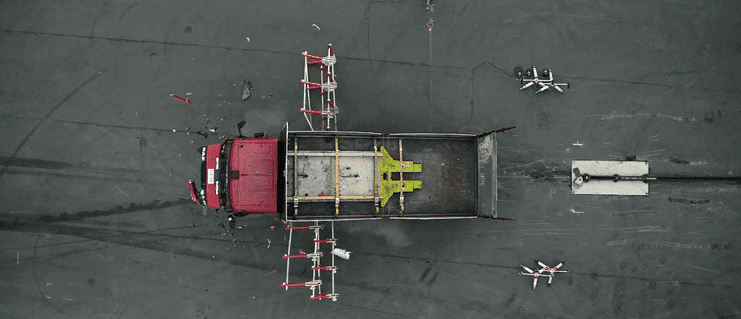 CTS was already involved in the drafting of DIN SPEC 91414-1 in April. Now the kick-off for Part 2 followed. "Requirements for the planning of access protection for the use of tested vehicle safety barriers" - this is the title of DIN SPEC 91414-2, in the development and elaboration of which the CTS team around Michel Osterkemper will be significantly involved. This project is funded by the Federal Ministry of the Interior, for Construction and Home Affairs (BMI) and is expected to take one year to complete. (symbolic image)
Daimler relies on PRIMUS dummy for vehicle development
For its latest flagship in the field of special protection vehicles, the Mercedes S 680 GUARD 4MATIC, the Stuttgart-based car manufacturer relied on the PRIMUS dummy produced by CTS for development. The Mercedes is certified according to VPAM BRV guidelines and achieves the highest civilian protection class (VR10) in ballistics. To ensure maximum protection against blast attacks, the biofidel crash test dummy PRIMUS was used for the first time in accordance with VPAM ERV (Explosive Resistant Vehicles) guidelines.
BASt conference with live crash test by CTS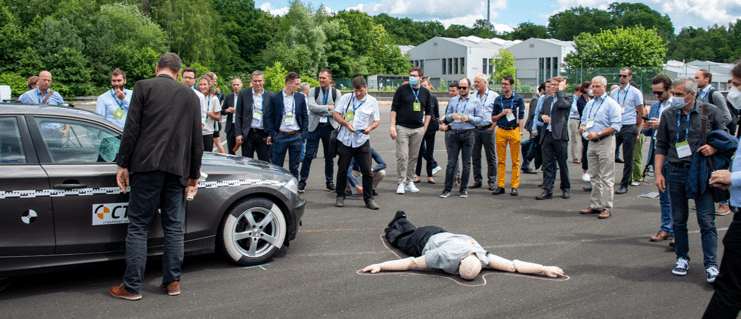 Experts from all over the world were represented online and on site at this year's "Practical Conference on Pedestrian Protection". The crash team from CTS was also present. Right on the first day of the event, a collision between a passenger car and a PRIMUS dummy on an e-scooter was simulated. The consequences of the accident for the PRIMUS dummy were then examined by Prof. Lars Hannawald during a live autopsy. In this way, the damage to the dummy could be visualised immediately for the audience. Dipl.-Ing. Benjamin Härtel also gave a presentation on the validation process of the PRIMUS dummy.
Es wurden keine Elemente gefunden.